Downloading the Viddsee app
From Google Play Store, search for the Viddsee app.
Download the app and begin viewing!
*No sign-ins are required at the moment
Features
Viddsee is available on Android TV, enabling you to watch every film on Viddsee on your big screen.
Watch: Discover the newest featured films, specially curated by Viddsee's team.
Browse: Browse according to popular genres of romance, horror, thrillers, dramas, and more through the home screen and related videos.
4K resolution: Watch the latest and most popular films on Viddsee, with support for up to 4K resolution.
Voice search: Search for your favourite films according to title, genre, type, or filmmaker using your voice or by typing in.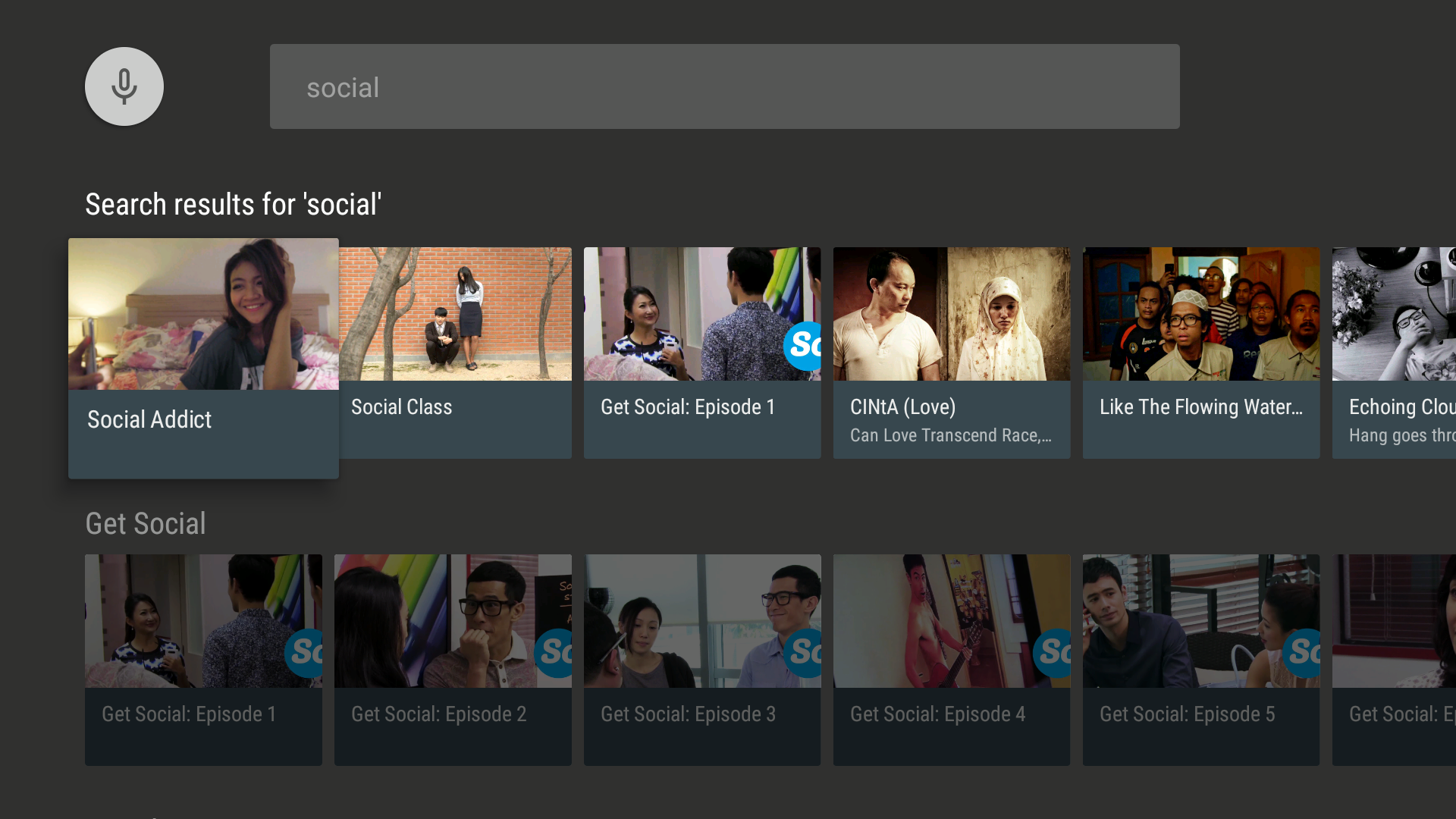 Support and Feedback
For any questions and feedback on the Viddsee app on Android TV, please write to us at support@viddsee.com.